How do you express your mother's love?
It is very important for saying thanks or for appreciating the person who holds a very important place in your life.
There are many ways through which you can express your love to her like gift her a bouquet of beautiful mother's day flowers, cooking the meal for her, a surprise party for her, etc.
Sometimes words can do the work of expressing your love which you can't do. Use these "I Love You" Mother's Day Massage on cards, postcards, social media.
Let's see Mother's Day Wishes For All Sweet Mothers.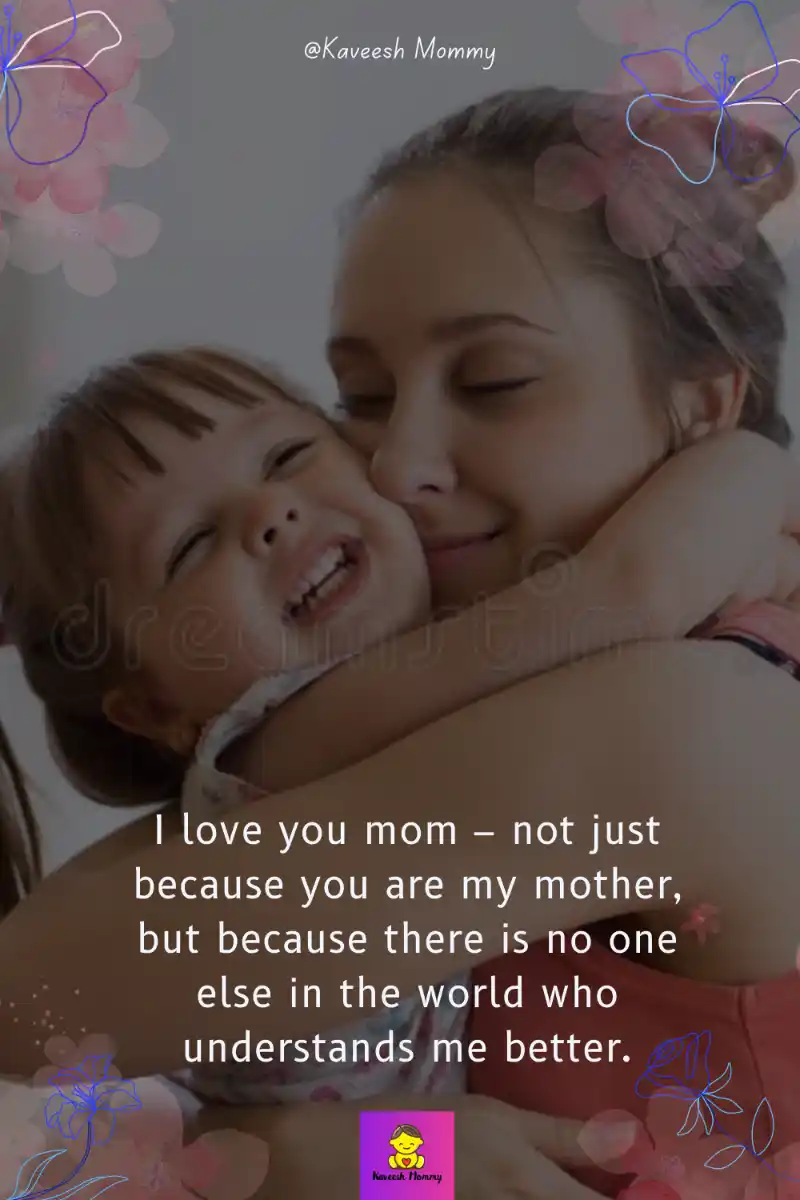 I love you mom – not just because you are my mother, but because there is no one else in the world who understands me better.
I know I couldn't become a perfect child for you. But you are the perfect mom. I love you very much, mom. You are the best mom in this world.
To the Queen of this home, the Queen of my daddy's heart and the Queen of my life – I love you.
My dearest mommy, I love you very much. I can't ever be thankful enough to you. You are the reason for my smile and happiness. Love you always!
Being your son is the greatest asset to me. I wouldn't trade this for anything on this earth. Love you so much, mom.
Mom, I love you so much. You've made me a strong woman from inside and built my confidence. Love and thanks!
My most beautiful mom, I can never be like you. You are the most beautiful, smart, loving and intelligent person I have ever met. I love you so much, mom.
Mom, we live in the same house. We see each other every day. You are doing many things to make me happy. But I didn't say a special sentence to you. Today I'm saying. I love you, mom.
You started loving me before I was born. You gave up your sleep because of me. You didn't eat your favorite food as I wanted to eat that. Today I want to say that I love you the most and thank you for your sacrifices ma.
You are the best teacher in the world. You have taught me how to balance life. You have taught me to stay positive all the time. Thank you mommy for everything. I love you.